Interior Supply is the leader in the industry for product and service. We are also committed to lead the industry in safety and compliance matters; complying with all OSHA regulations is paramount to that goal.
Recently, OSHA has implemented regulation 29 CFR 1926.1427 which requires operators of Articulating Boom Loader Cranes be certified by the National Commission Certification of Crane Operators (NCCCO). Interior Supply has made the commitment and has proactively required that all of our operators be NCCCO certified.
As of Feb 1, 2019, we are proud to announce that we have achieved that goal and to provide our customers with the best service and the 

safest work force

in the industry.
 What sets us above our competition to provide our customers with qualified well trained safe delivery personnel?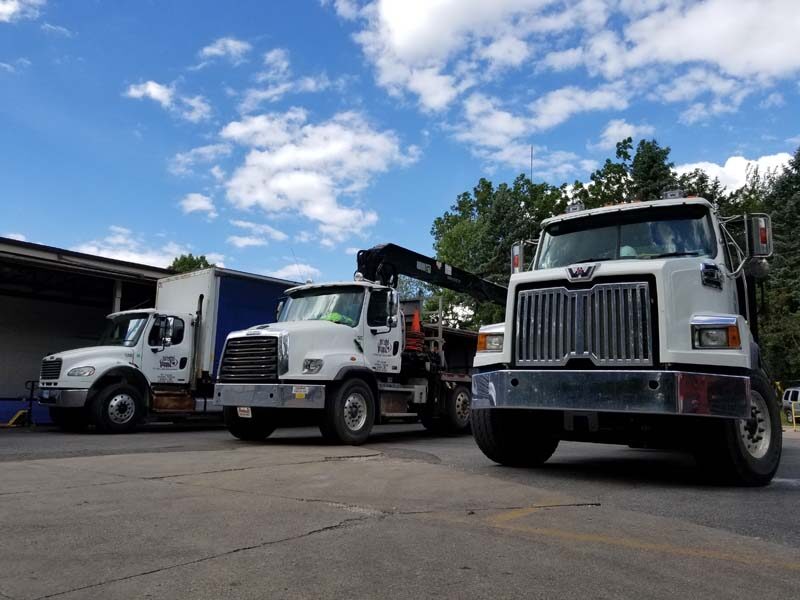 All new hires go through a 9-week training program.
All crane operators are NCCCO certified.
We require Mandatory Drug Testing (Pre-employment, post incident, random, etc.) and we are a part of Ohio BWC certified Drug Free Workplace.
Employees are trained and certified on Power Industrial trucks (forklifts, Teledyne).
We require seat belts to be used on all equipment.
We train employees on Fall Hazards and provide the top of the line fall protection equipment.
Employees are trained and required to wear the following PPE.

Hard toed boots
High Visibility Safety Vest or shirt
Safety Glasses
Cut resistant gloves for metal products
Hard Hats

Job site inspections are done prior to making deliveries.
We require the use of a spotter when backing vehicles.
Danger Tape is mandatory to create a safe work zone for crane operation.
We required using safety cones at job sites or on public roadways where pedestrians and other vehicles are exposed.
Employees are trained on proper lifting techniques to reduce strains.
We conduct monthly safety Meetings Company wide.
We schedule routine maintenance on all vehicle and equipment to ensure that equipment functions properly and are in safe working conditions.